Scoring Sound Gestures in Space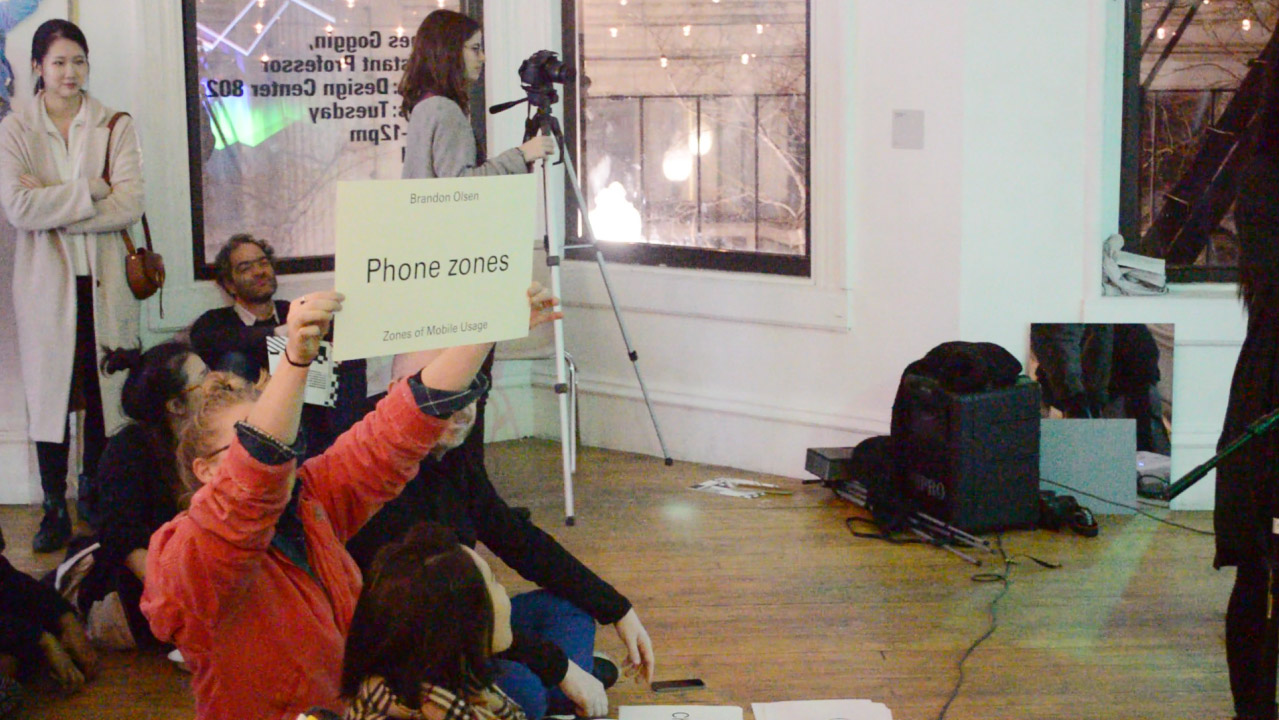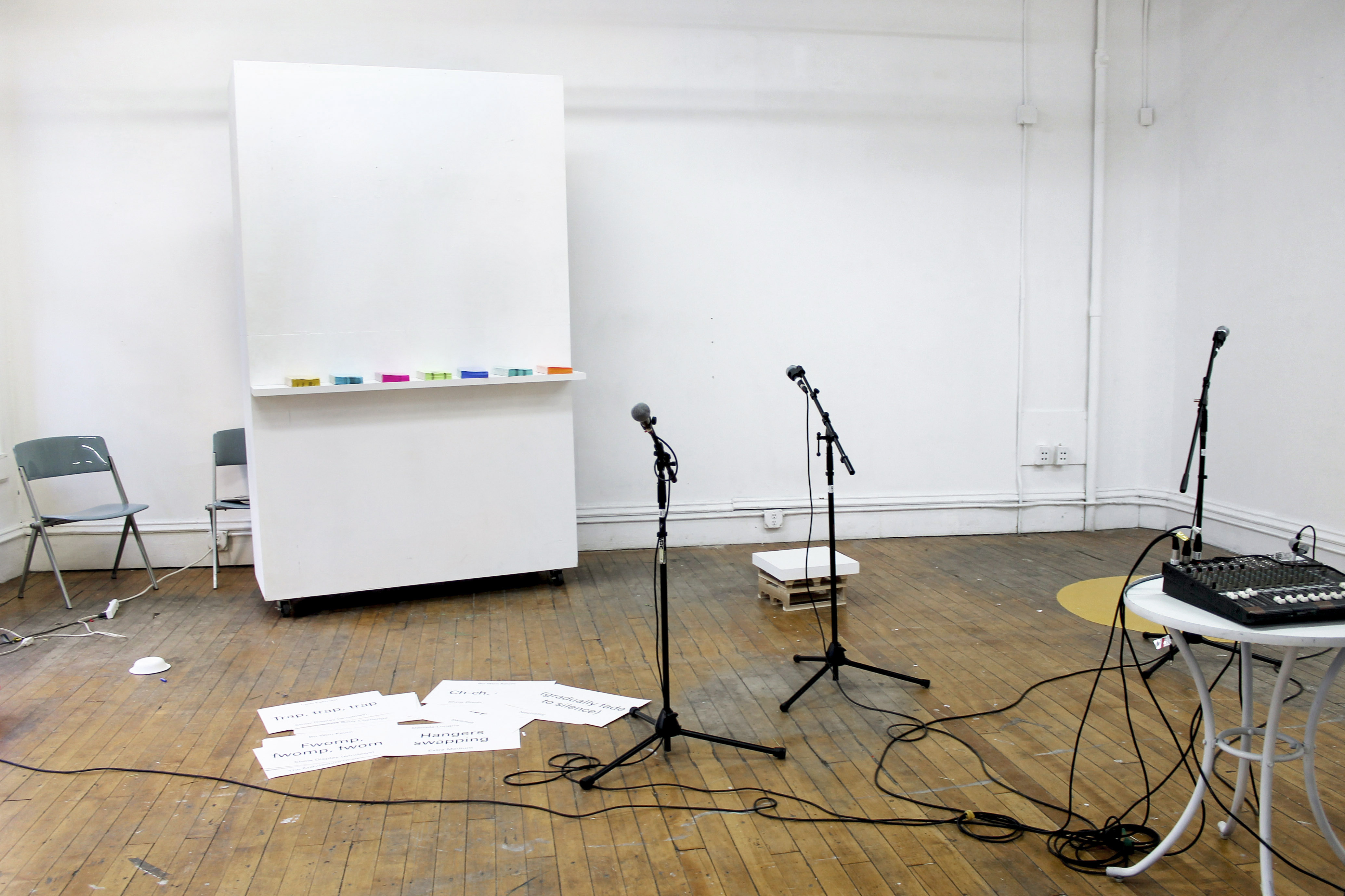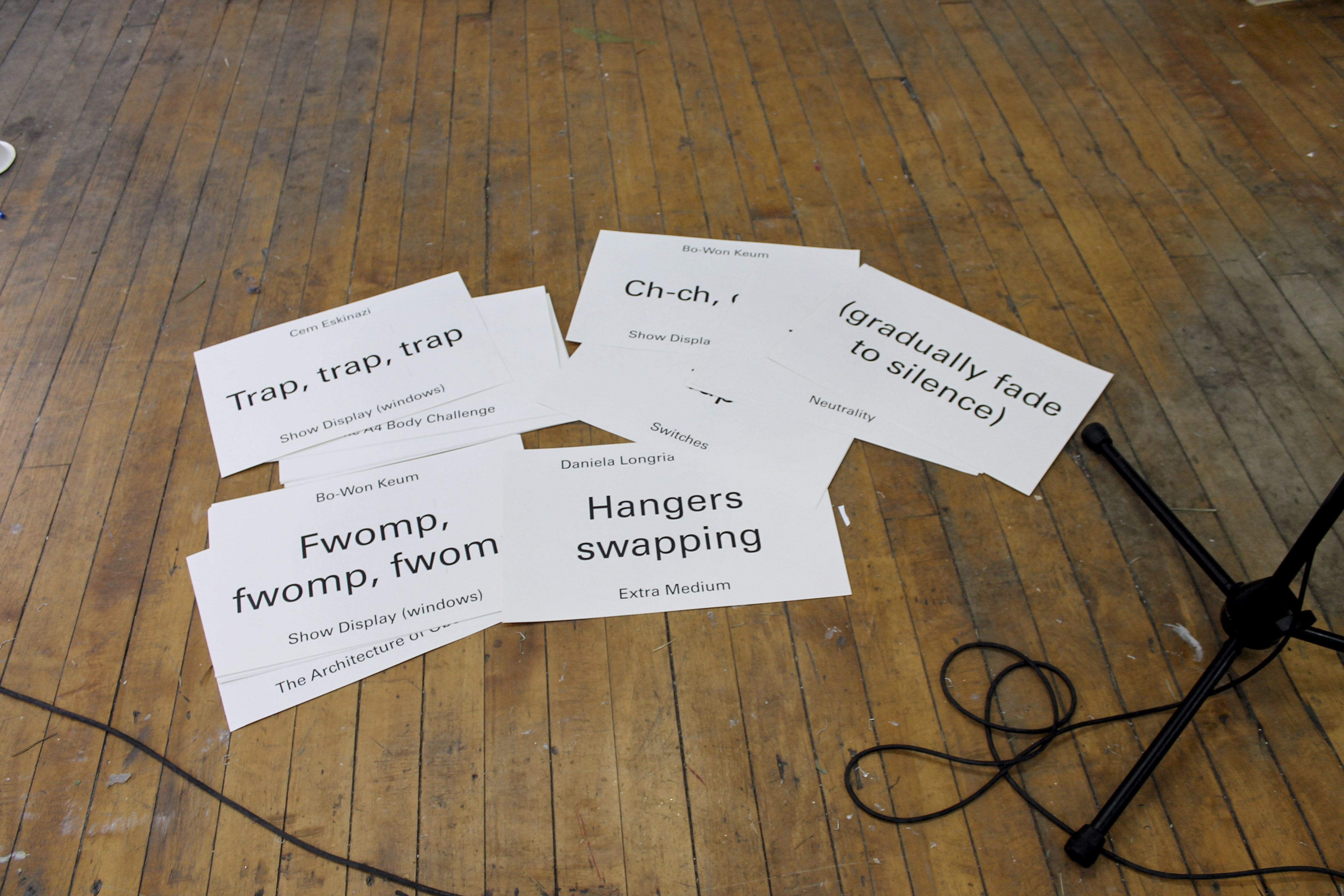 Performance at RISD EXPOSÉ on Dec 12, 2016 for the X, Y, and Z: Graphic Design in Space exhibition opening taught by James Goggin.

What does graphic design sound like? What happens when a piece of graphic design is flipped, waved, or even torn? How can sound establish a z-axis that increases the level of engagement beyond the traditional x- and y-axis of thegallery space? Scoring Sound Gestures in Space opened up the gallery for additional encounters by activating the work in space—bringing the designer and audience face-to-face through a visual and sound counterplay.

Conductors:
Lake Buckley, Eury Kim, and Paul Soulellis

Performers:
Cem Eskinazi, James Goggin, Glenn Jeon, Bo-Won Keum, Elizabeth Leeper, Angela Lorenzo, José Menéndez, Ingrid Nelson, Brandon Olsen, Minryung Son, Melissa Weiss, and Alice Yang

Special thanks:
Lauren Traugott-Campbell, Llewellyn Hensley, Diane Lee, Jenn Livermore, Anne West, and Boyang Xia